Author Archives: Zach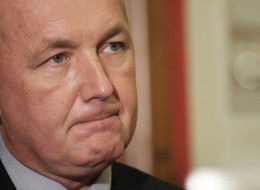 This is the first in a series of a blog posts explaining why all of the republican candidates running for governor in 2010 are toolbags.  Not even in the sense that all Republicans are toolbags, but each in their own unique tool-bag-tastic way.  Today Peter Hoekstra.  Why?  It's easy.  He's crazy.  Like completely-and-utterly-off-the-deep-end-Dutch-style-insane.
Important facts to know about Rep. Hoekstra:
First of all, he's not actually in Congress.  I know this because when he was elected in 1992 he pledged not to serve more than six terms.
He wants to apply the fourteenth amendment to fetuses but not to gays
He enjoys revealing confidential information via Twitter.
He opposes heath care for needy kids because it might accidentally help a brown person
He was given a 100% rating by the extremist (un)Christian Coaltion