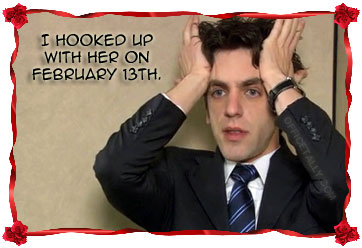 Disclaimer: 
The
 opinions expressed herein reflect only 
the
 views of 
the
 author and do not represent 
the
 opinions of 
the
 College Democrats at 
the
 University of Michigan (UMCD), 
the 
Michigan Federation of College Democrats, (MFCD), 
the
Michigan Democratic Party (MDP)
, the Democratic National Committee (DNC), 
the world's best dogs
, 
Steve Martin, first time father
, or 
presidential fist bumps
.
+ The Daily somehow managed to cover the State of the Union without mentioning Joe Biden's vampire eye or giving a fashion recap. (They did interview Congressman Dingell, though. Which makes up for it. Sort of.)

+ The Michigan Supreme Court has walked back the rights of medicinal marijuana users, so you know SSDP and Representative Irwin have something to say about it.
+ "I believe in five years Eastern Michigan University, Northern Michigan University, Central Michigan University, Western Michigan University — are gone. Five years. They're gone."