Tag Archives:
Kwame Kilpatrick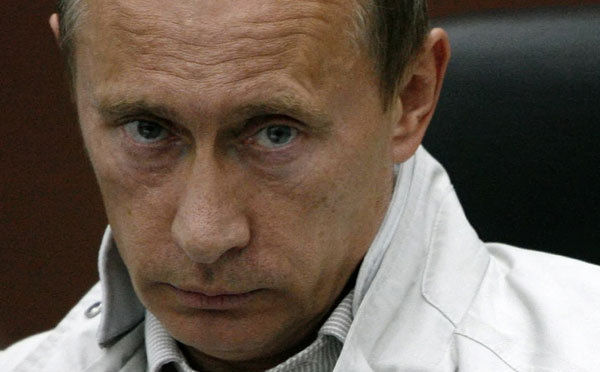 If you are a small country wedged underneath your former Russian Overlords… Don't make the decision to tango with this man. He will destroy you.
"One World; One Dream" is the slogan of the Beijing Olympics… apparently Russia, Georgia, John Edwards, and Kwame Kilpatrick did not get the message that this is supposed to be a peaceful time.
From the New York Times: Russia takes a giant step in their war against Georgia by moving troops into Georgia proper… threatening the capital – Tblisi. Politically, I would like to point out that when the fighting broke out Putin rushed back to Moscow, but George W. Bush has stayed in Beijing to watch the games while Vice President Cheney has taken the lead in this crisis. Cheney has stated that the Russian aggression "must be answered." Note to self: start building bomb shelter.
Also… Georgia is withdrawing the 2,000 Georgian troops from Iraq, which is the 3rd largest contingent.
From HuffPo: A conversation with Zbigniew Brzezinski on why Russia's move is like Stalin's invasion of Findland or Hitler's invasion of the Sudeten.

From Talking Points Memo: Imagine this weekend if John Edwards had won the nomination or was selected for the Veep spot… I was once an Edwards supporter but this man betrayed his wife, his family, his supporters, and his party with his reckless actions.
From Slate and HuffPo: Slate's exhaustive coverage of John Edwards and HuffPo explores why this could hurt McCain more.
From Salon and Politico: why Obama is not doing better than he is in a year where Democrats should be killing McCain.
From Harvard Dems: why the Politico sucks.
From the Detroit Free Press: Kwame might have broken the conditions of his bond agreement again this weekend.